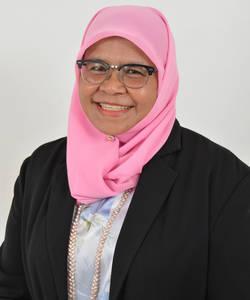 World Cities Day is a time to remember that while cities are where we face our greatest challenges –they will also be the places where we find the solutions.
Cities are hubs of creativity and innovation. And in cities we can apply these solutions to scale to ensure that everyone benefits.
World Cities Day focuses the international community's attention on how urbanization can be used to achieve sustainable development. While the general theme is "Better City, Better Life", the specific theme for 2019 is "Changing the World: Innovations and a Better Life for Future Generations".
Cities are where many global problems, from climate change to inequality and migration, impact most people, especially the most vulnerable. Cities also create many of those challenges. Continuing to run our cities in the usual way will lead to increased global warming, higher mountains of waste, expanding informal settlements, gridlocked traffic and uncontrollable unplanned urban sprawl. In short – unsustainable cities.
This is exactly the opposite to the inclusive, safer, sustainable and resilient cities envisaged under Sustainable Development Goal 11 to be attained by 2030.
We urgently need fresh new ideas to help transform the way we live in cities and ensure a better future for future generations. Innovation encompasses simple, ingenious ideas and complex frontier technology.
Innovation can help us to design improved people and environment friendly cities with inclusive neighbourhoods and public spaces, to create thriving eco-systems and bio-diversity hubs and produce green energy.
Imaginative ideas will allow us to be more efficient and effective in the way we manage our resources, we move people and goods, deliver our services and construct our infrastructure and buildings.
Cities account for two thirds of global energy demand and are responsible for three quarters of global carbon dioxide emissions. And we need scalable solutions as the area covered by cities and towns is expected to double in the next three decades. This means 70 per cent of the buildings existing in 2050 are yet to be built giving an opportunity to create zero carbon, resilient infrastructure.
We need to use innovation to increase energy efficiency through natural ventilation, thermal heating and solar cooling. Waste-to-energy and resource recovery technologies enable cities to improve waste management, create green jobs and generate clean, affordable energy for transport while apps for car sharing, waste management and recycling increase efficiency.
Innovation can foster inclusiveness and social cohesion. It should allow new comers, people with disabilities, the urban poor and other vulnerable groups to enjoy equal rights and access to services, infrastructure and livelihood opportunities.
As Urban October, a month dedicated to raising awareness on urban challenges, successes and sustainability, comes to an end, I am delighted to hear about the large number of global celebrations that have taken place.
I would like to thank the City of Ekaterinburg, Russian Federation for hosting the Global Observance of World Cities Day 2019 and the Shanghai Municipal People's Government as well as the Government of the People's Republic of China, which took the initiative in 2013 to establish World Cities Day through a United Nations resolution.
I would like to encourage cities to come forward to express their interest in hosting World Cities Day 2020.
And of course I look forward to welcoming you all to the World Urban Forum in February 2020 in Abu Dhabi which continues the focus on innovation and culture.
There are many exciting upcoming events over the next year. Let us work together to innovate for positive change.